groundhog predicts early Spring like a fact, i canvas the sky for a change.
canvases have been arriving in fine quality. i have stuck with one company in particular, simply because the quality was great on first two canvases, and i dont want to take any chances–there was a company i ordered from provided disgraceful quality and service, alas. the BBB came to my aid! go BBB!
i will post here the nine i have available. the backdrop is some pretty fancy wallpaper, eh? in this quaint old hotel in this quiet farm town, Pleasureville, KY.
you know what else is really quaint?
there are no overhead lights in the place. so, i do apologize about the lighting!
i am only ever going to produce two canvases of any drawing i make. the sizes available widely range. this is the only 'Turtle' for sale, because i already sold one to the people who commissioned a copy.  and one 'Echo' has been sold, so this is also the last.
contact me for pricing. generally 45-145, the price i make depends on the size/therefore the cost to me, to produce the canvas. my work is meant to be accessible, and is priced accordingly. greenpandapress@gmail.com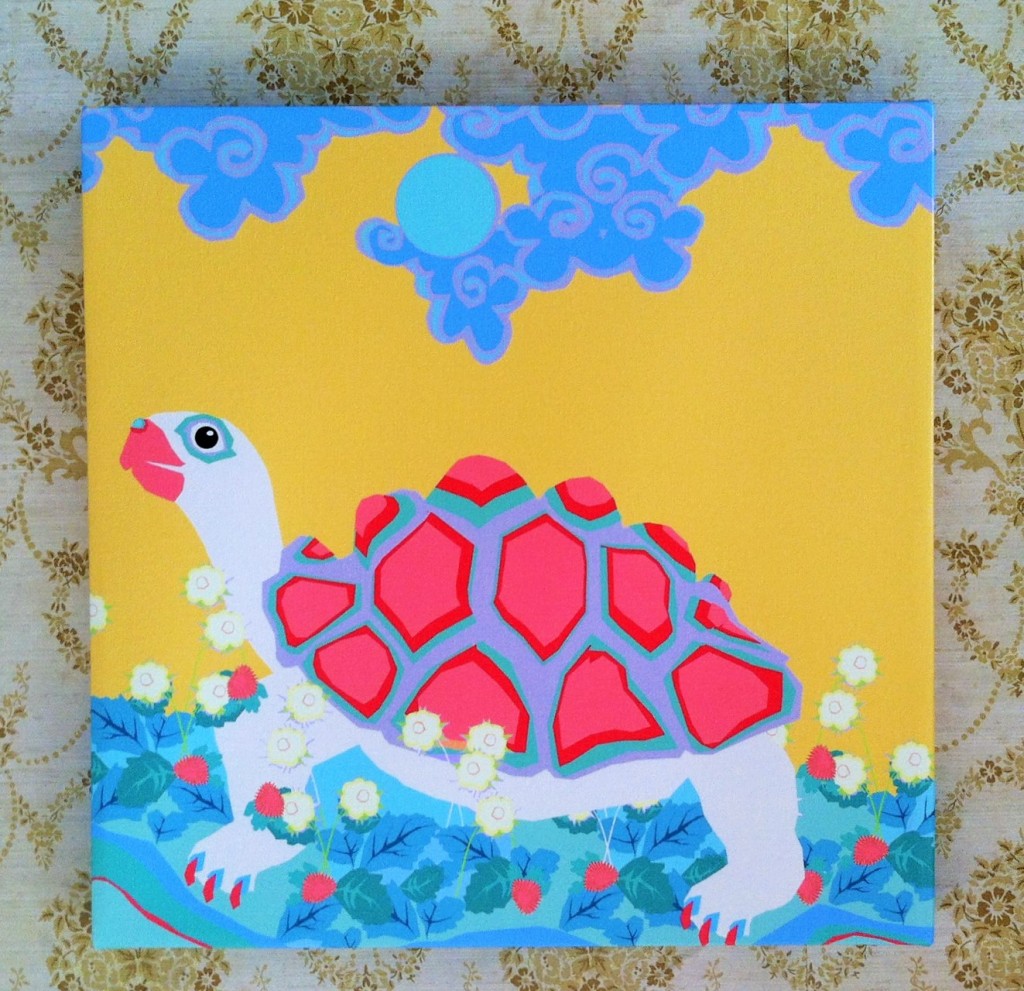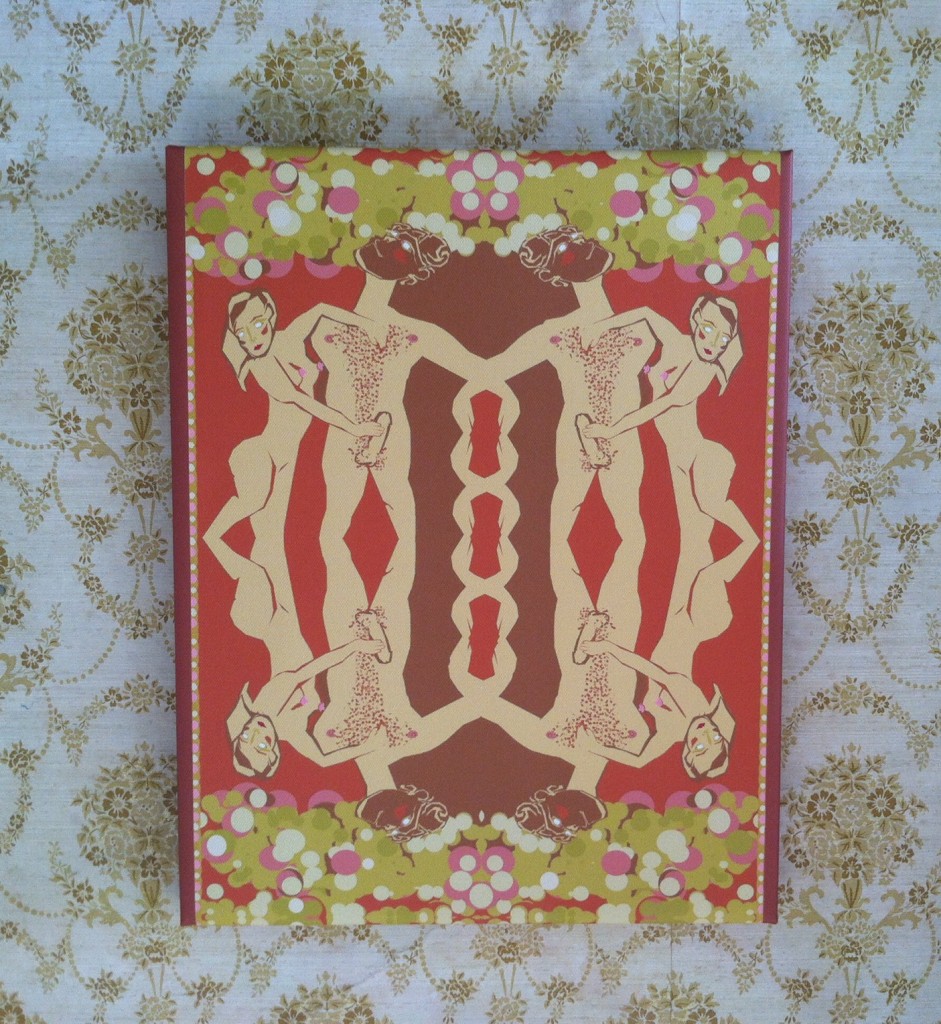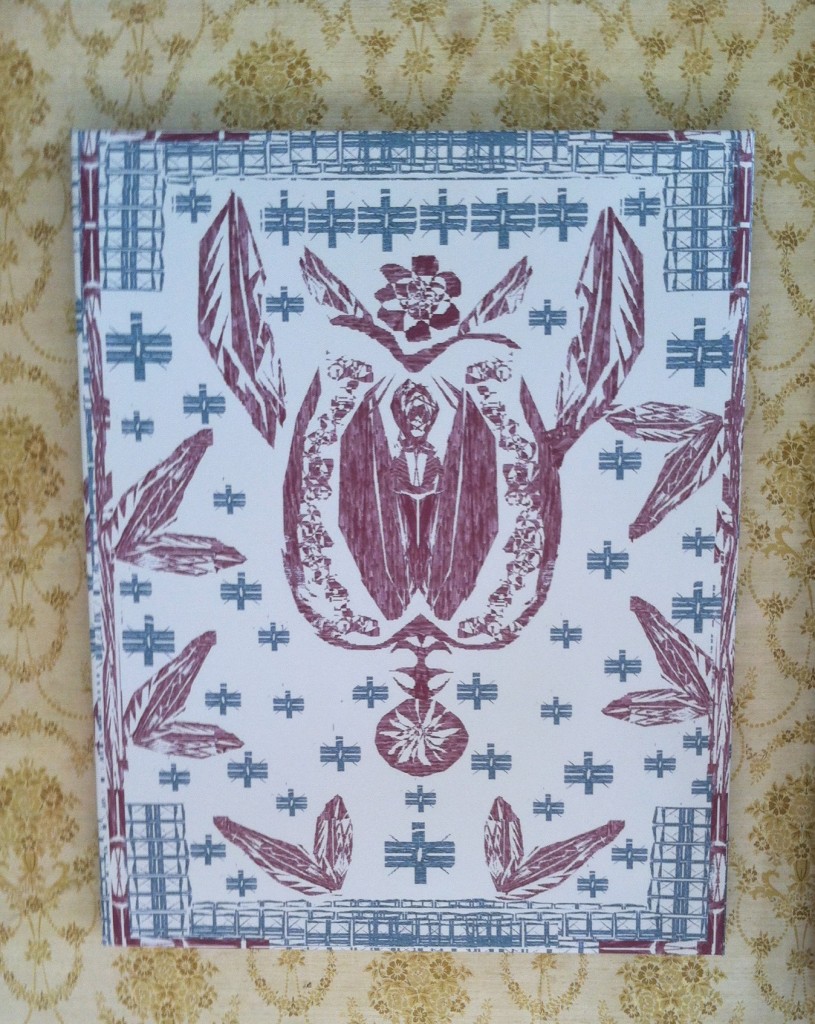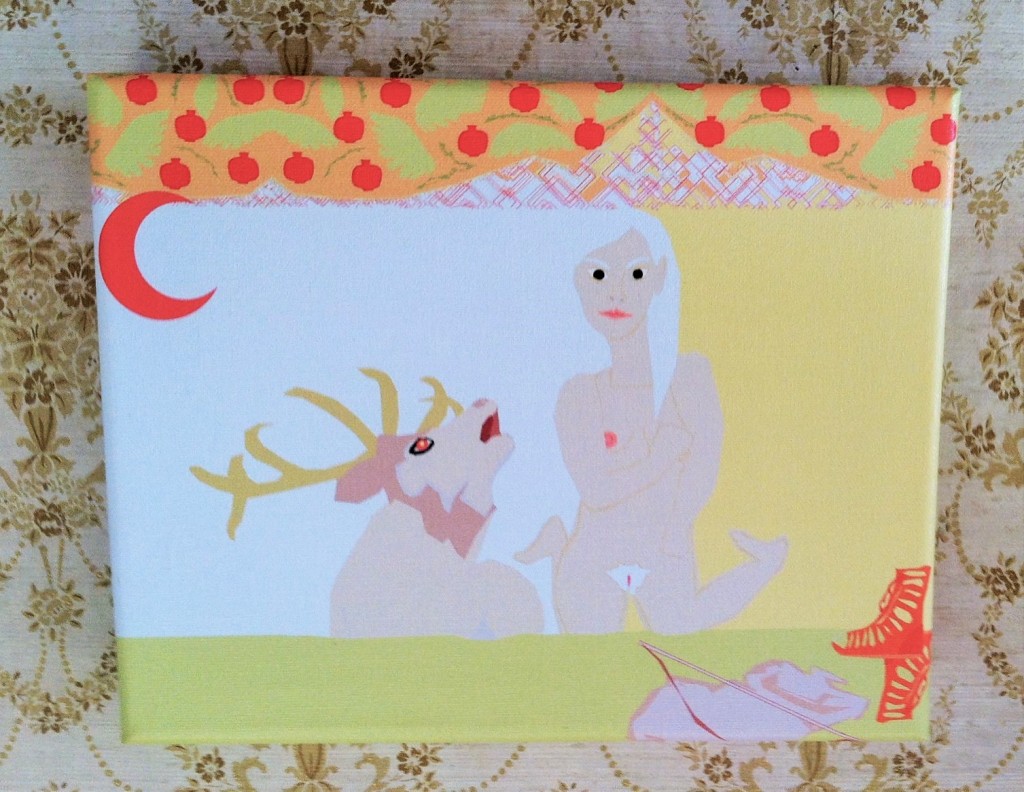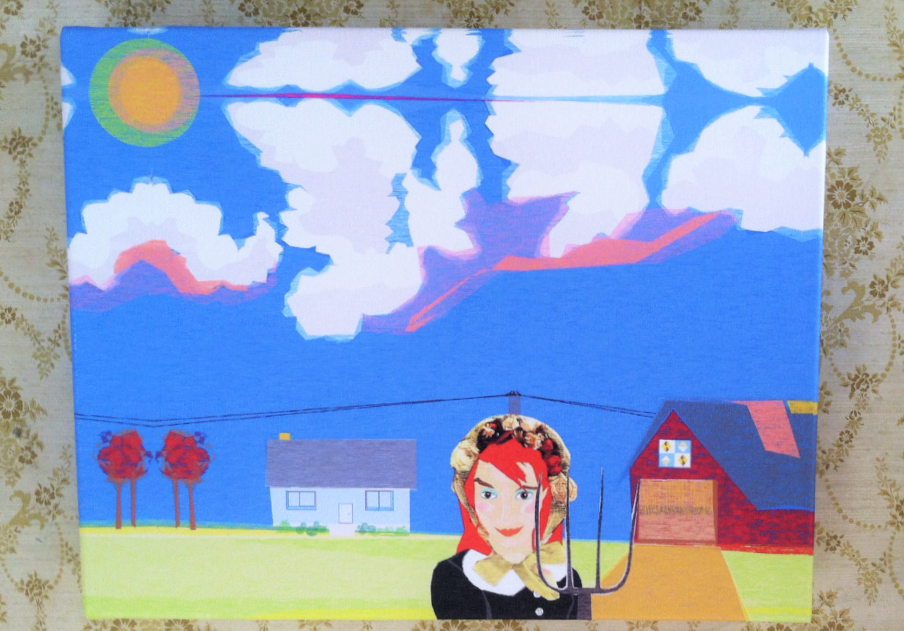 i am also making 10 copies of each of my drawings as prints on fine paper. if you see any drawing or collage you like, prints are $25, and deals are made if ordering multiple.