below are some of the canvases that have been arriving, & are available for sale.
the backdrop is some pretty fancy wallpaper, eh? in this quaint old hotel in this quiet farm town, Pleasureville, KY.
you know what else is really quaint?
there are no overhead lights in the place. so, i do apologize about the lighting!
i am only ever going to produce two canvases of any drawing i make. the sizes available widely range. for example, this is the only 'Turtle' left for sale, because i already sold one to the people who commissioned a copy.  and one 'Echo' has been sold, and one 'Pleasureville'.
for pricing **i generally prefer you make me an offer** but i will also name a price–i price to be accessible to most. xoxo     -Bree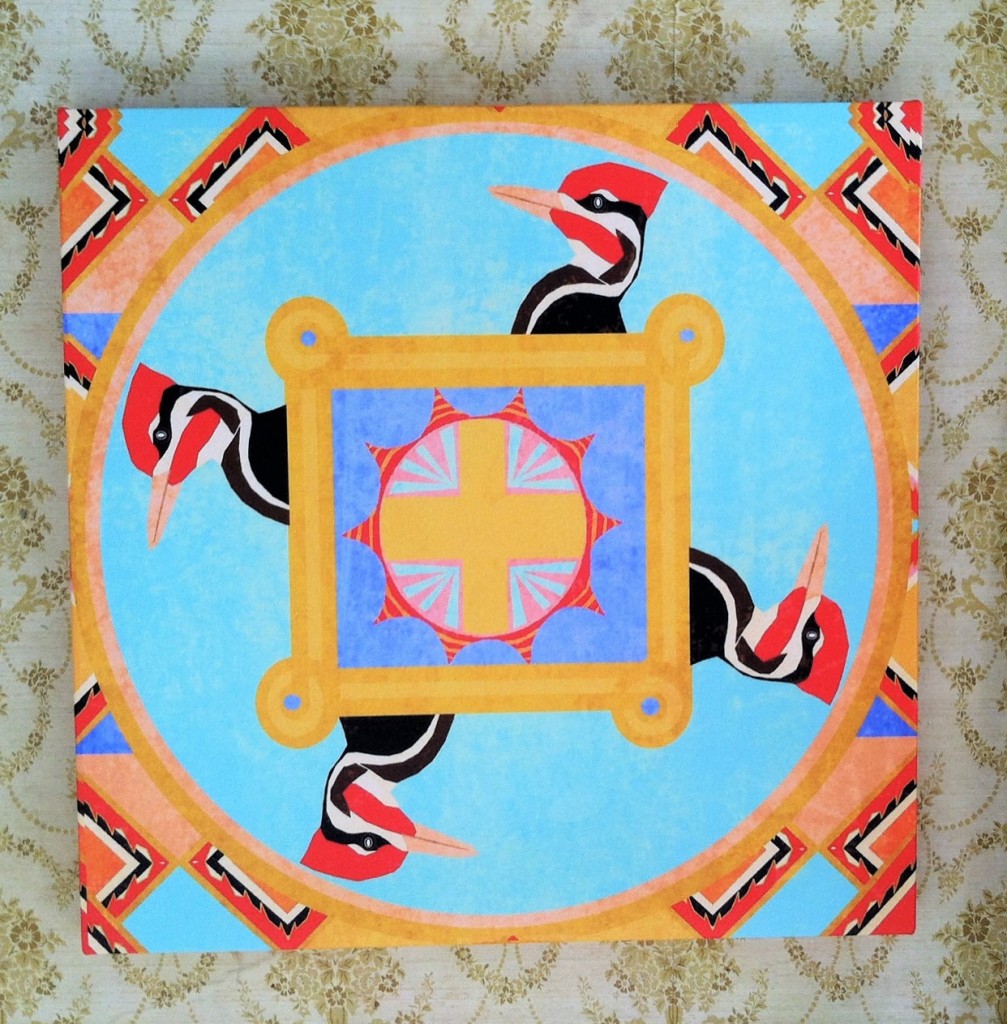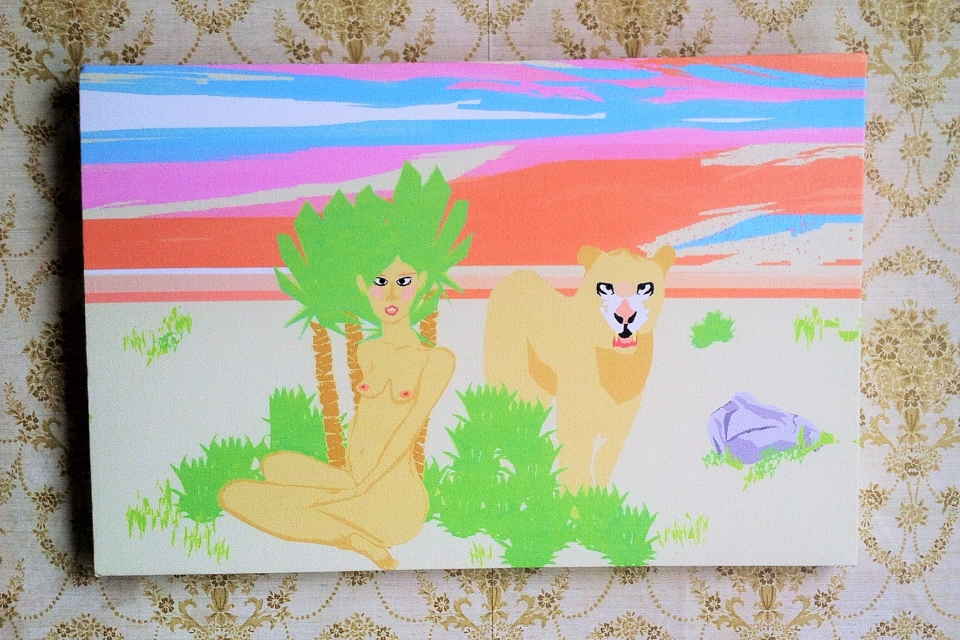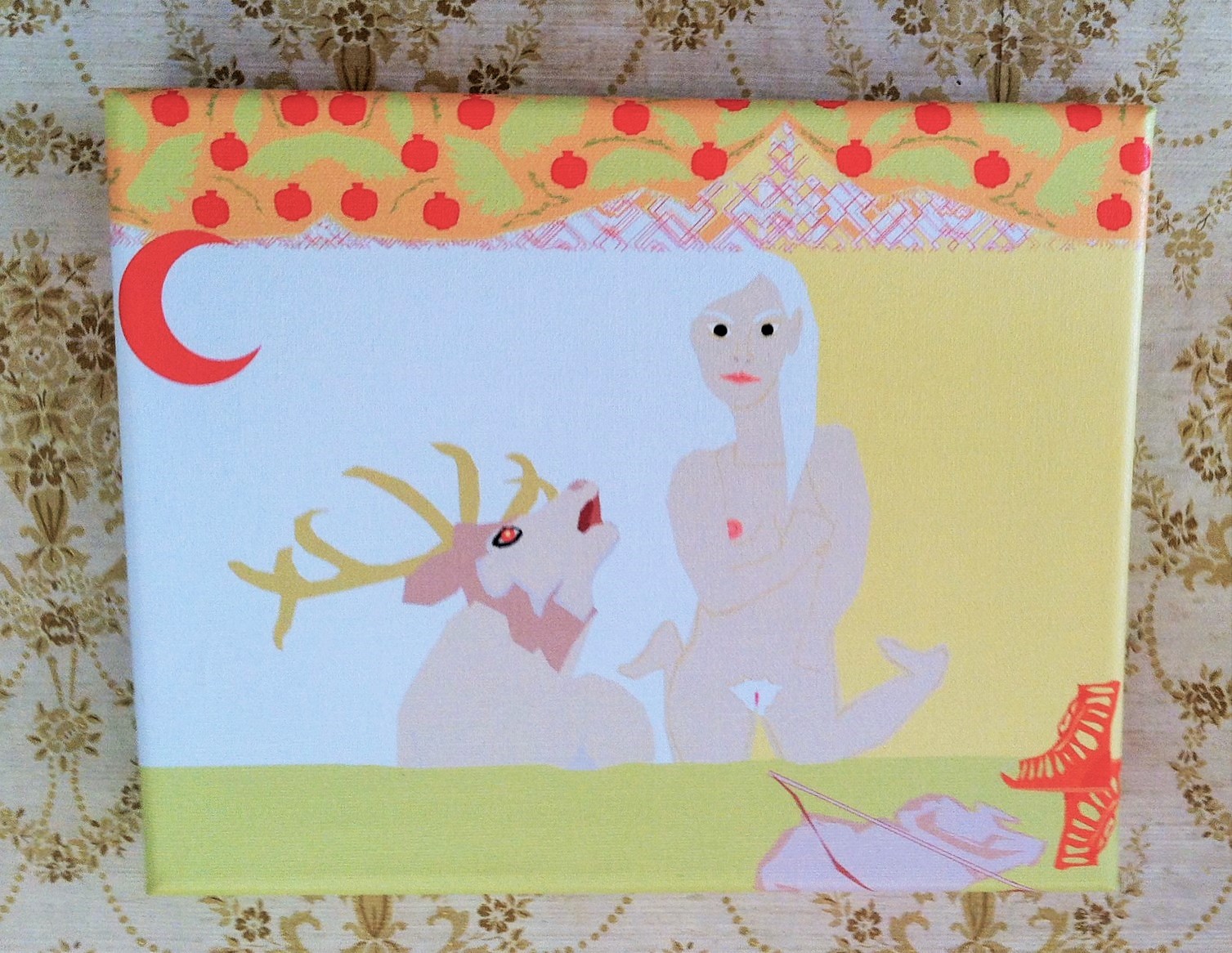 while i am only making 2 canvas of any drawing, i will produce 10 fine paper prints. prints are $25 shipped to your door. canvas pricing varies, as do the sizes.
you may order any other drawing of mine you see, on canvas or paper, OR you can commission me to draw whatever you like for your home, or as a gift. inquiries to Bree at greenpandapress@gmail.com